Indonesia: Draft Solidarity Declaration with the ore and gold mine Grasberg
Details

Parent Category: Worldwide struggles
Created: Wednesday, 26 July 2017 17:33
Hits: 4294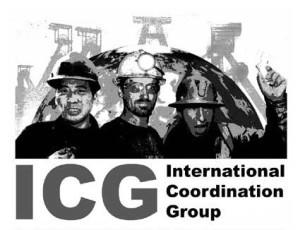 To the striking miners of the ore and gold mine Grasberg/Indonesia
We declare our full solidarity with your struggle. For month, you have been demanding to stop the permanent short-time work by the international mining enterprise Freeport. Your families hardly have the money to make a living with the low wage. We are outraged to hear that the US mining monopoly now wants to dismiss 3,000 miners, which is about 10 percent of all people working at the mine.
Such attacks against life and limb and the livelihood of the miners and their families need to be answered jointly by the entire international miners' movement. The enterprises are economizing at the essentials like job safety and wages. In Europe, the underground coal mining is set to be completely liquidated. Your working conditions are very hard and there have been many courageous struggles during the last years, including a protest demonstration after a work accident killing four workers in autumn 2014. And you were ready to go on strike when 28 miners were killed in a collapse of a tunnel in May 2013. We are making your struggle internationally known and calling worldwide for solidarity actions of the miners.
Most of all, your situation shows that the miners in every country need to fight for a general right to strike! We do not accept that the miners and their families are subject to arbitrariness of the mining corporations and their governments.
In this spirit: Long live international solidarity!