South Africa: Solidarity to the striking miners
Details

Category: Africa
Created: Friday, 24 November 2017 12:37
Hits: 1595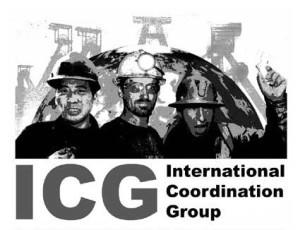 To the striking miners of the Kusasalethu gold mine
the dismissal of a union leader of the militant trade union AMCU, as well as the attempt to declare your strike illegal, shows very clearly how the international mining companies want to assert their interests against the miners. He has my full support and solidarity and I will do everything in my power to make your struggle known worldwide.
Your struggle shows that the miners of the world must fight for a universal right to strike in every country! We do not accept that the miners and their families are exposed to the arbitrariness of the mining companies and their governments.
In this sense,
High is International Solidarity!
Happiness On
Andreas Tadysiak
General Coordinator of the International Miners' Coordination Office