Details

Published: Monday, 06 November 2017 17:35
Hits: 1959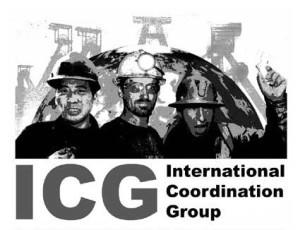 Dear Colleagues,
we have heard that the miners and workers in India are going to do a sit in. We support your struggle for the important demands of the workers.
We commit ourselves to make known your demonstration in the continents and spread worldwide through our homepage, as well as to organize the solidarity. You can be sure of the support and solidarity of miners and people in the mining regions around the world. Today, international mining corporations are operating worldwide and, together with them, are exacerbating exploitation and oppression.